Sanye company attend the CTT
The 15th Russia international exhibition of construction machinery and engineering machinery (hereinafter referred to as CTT) on June 3, 2014 to 7, CROCUS exhibition center was held in Moscow, SanYe company as international engineering machinery enterprises in the exhibition dressed up!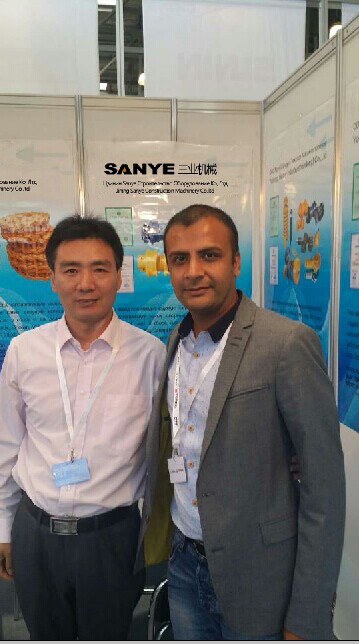 Russian international construction machinery and construction machinery exhibition is Russia, central Asia and eastern Europe's largest construction and engineering machinery exhibition, under the long-term support of the Russian government held annually. SanYe in recent years, the company many times by CTT show mining new customers resources, actively to the Russian and eastern European markets such as Russia, central Asia brand promotion. At present, SanYe company with the high quality products and after-sales service, in the Russian market has won a good reputation and credibility, Russian orders also increased year by year, has become a important SanYe company overseas market!
After the exhibition, SanYe company staff will be in the local comming back to the old customers, tracking equipment usage and listen to the customers, for customers to provide quality service!